Chris Longmuir says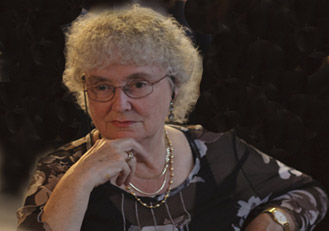 Dundee and crime are the mix I use to create stories about the dark side of life. There are no angels in my novels which illustrate the lives of drug users, pushers, gangsters, stalkers, and the people who live in their midst. The police characters are no different, they have their own demons to deal with. In a depiction of modern day Dundee, it is difficult to differentiate between the good guys and the bad guys.
My best selling books so far are the three books in the Dundee Crime Series, but that's to be expected because they were the first ones published. These three books form a series because the police characters remain the same throughout, although the main characters are not the police, which makes them standalone novels as well as a series, and they can be read in any order. I am continually surprised how popular, DS Bill Murphy, who is a bit of a loser, has become with readers. The first two books in the series won awards, both won the Scottish Association of Writers' (SAW) Pitlochry Award, and book two, Dead Wood, won the prestigious Dundee International Book Prize.
Last year I decided on a change of direction and published The Death Game, book one of the Kirsty Campbell Novels, a new historical mystery series with a touch of the gothic, featuring Dundee's first policewoman
But crime fiction is not the only thing I write. A Salt Splashed Cradle is a historical saga, a gritty romance set in a north-east fishing village. I have also published a nonfiction book, Crime Fiction and the Indie Contribution, which looks at the rise of ebooks and independent publishers.
I do hope you will take time to have a look at my books.
Details

Hits: 1732
Chris Longmuir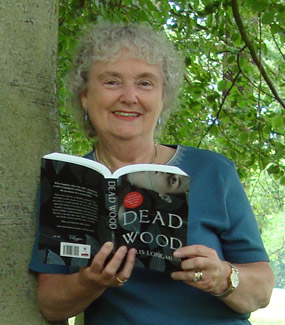 Chris is an award winning novelist. She is best known for her Dundee Crime Series, featuring DS Bill Murphy. Night Watcher, the first book in the series, won the SAW (Scottish Association of Writers) Pitlochry Award, and the sequel, Dead Wood, won the Dundee International Book Prize, as well as the Pitlochry Award. Missing Believed Dead is the third book in the series.
Chris has recently published The Death Game, the first book in a new series. This series is set during and after the First World War, and features Kirsty Campbell, former suffragette and Dundee's first policewoman.
Her crime novels, often described as scary, atmospheric, page turners, are set in Scotland, mainly Dundee, although the novel she is currently working on is set in Gretna. Chris also writes historical sagas, short stories, and historical articles which have been published in America and Britain. She has recently published a non-fiction book - Crime Fiction and the Indie Contribution. She is currently working on a new Kirsty Campbell novel.
Chris lives in the seaside town of Montrose which is 30 miles north of Dundee. She is an Open University graduate with a post-graduate qualification in Social Work, plus a qualification in criminology. She retired early from a social work career in order to concentrate on her writing, but she has also worked in a variety of jobs including - shops, offices, factories, and was even a bus conductress for a time.
Chris is a member of the Society of Authors, the Crime Writers Association (CWA), and the Alliance of Independent Authors (ALLi). She confesses to being a techno-geek who builds computers in her spare time.
If you want to find out more about Chris, check out her biography.
Details

Hits: 2161
May/August 2016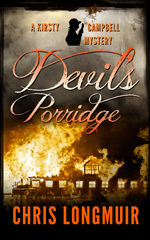 I suppose the biggest news I have for you this month was the launch of my new historical crime thriller, Devil's Porridge, at the beginning of the month. It's been a long hard slog getting this book to publication, possibly because of the complexity of the plot, other things and other books getting in the way, and my own lack of confidence in being able to write this book. The idea for this story planted itself in the writers part of my brain away back in 2008, before I ever had a book published. However, in 2009 I was knocked off course by winning the Dundee International Book Prize, and the publication of Dead Wood, which changed my focus to writing the Dundee Crime Series. Three books later I started to think about Devil's Porridge again, but I already had a book written featuring the main character Kirsty Campbell although this book needed a substantial rewrite to make it fit to publish. But I reckoned I could get it to readers faster than writing Devil's Porridge, so I worked on that one. I was right about the time element because I think I've taken two years to write Devil's Porridge, whereas most of my books only took one year. You'll find a description of Devil's Porridge, and the first chapter for you to read, in the Books menu tag at the top of this page.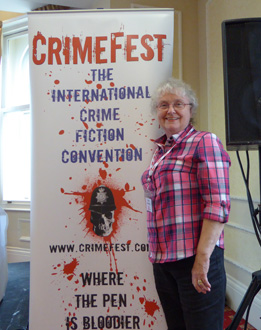 Other news since I last wrote to you includes Crimefest in May which was brilliant as always. And, of course, a chance to catch up with my family in Bristol although, sadly, this year my mother wasn't there because she passed away last year at the grand old age of 101 well lived years. I also attended several events during this period, including one with the theme of 'Fantasy' arranged by my own writers' group, Angus Writers' Circle, in collaboration with the SAW (Scottish Association of Writers). The other notable event was the one to Hospitalfield House which I arranged for the SOAiS (Society of Authors in Scotland) which was a brilliant success. There were several other SOA meetings and CWA lunches, all enjoyable. And lastly, I want to mention a visit to the Westerwood Hotel in Cumbernauld, to check out the suitability of this as a venue for the SOAiS conference in 2017. I must say I, and the two other committee members who were with me, were suitably impressed.
As we are only at the beginning of August there are several things still to come. There is the SOAiS AGM, followed by a lunch, in Edinburgh, and a CWA lunch the same week, probably followed by a visit to the Book Fair at the Edinburgh Festival. There is quite a buzz in Edinburgh at this time of year. The following week I have a full week of events travelling around Angus libraries, culminating in an event by The Dangerous Dames at Montrose library on the Saturday morning. And in case you haven't heard of the Dangerous Dames, that is a trio of crime writers who base their books in Dundee, and they are (drumroll) Chris Longmuir (me), Wendy H Jones and Jackie McLean. It should be a criminally good event.
I hope I have energy left after this month because September up until December is going to be incredibly busy. I have a full diary of events in Angus, Dundee, and London, so it's going to be a busy year.
Details

Hits: 77
Chris Longmuir's Newsletter


Link

to Blog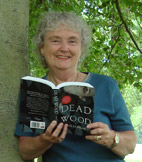 Chris Longmuir, Crime Writer
To read or follow the blog