Chris Longmuir says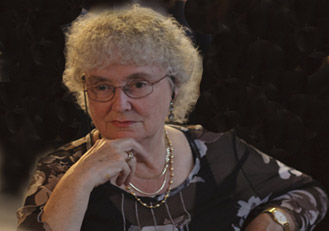 Dundee and crime is the mix I use to create stories about the dark side of life. There are no angels in my novels which illustrate the lives of drug users, pushers, gangsters, stalkers, and the people who live in their midst. The police characters are no different, they have their own demons to deal with. In a depiction of modern-day Dundee, it is difficult to differentiate between the good guys and the bad guys.
My best selling books so far are the three books in the Dundee Crime Series, but that's to be expected because they were the first ones published. These three books form a series because the police characters remain the same throughout, although the main characters are not the police, which makes them standalone novels as well as a series, and they can be read in any order. I am continually surprised how popular, DS Bill Murphy, who is a bit of a loser, has become with readers. The first two books in the series won awards, both won the Scottish Association of Writers' (SAW) Pitlochry Award, and book two, Dead Wood, also won the prestigious Dundee International Book Prize.
A couple of years ago I decided on a change of direction and published The Death Game, book one of the Kirsty Campbell Novels, a new historical mystery series with a touch of the gothic, featuring Dundee's first policewoman. Since then I have published a further two books in the series, Devil's Porridge, a murder mystery with elements of spying and sabotage set in 1917, and Death of a Doxy, which is a follow up to The Death Game.
My latest venture is the first book in a new Suffragette Series which starts off in Dundee in 1908. This first book, Dangerous Destiny, features a much younger Kirsty Campbell and her friend and co-investigator Ethel Stewart. The series will continue with Kirsty and Ethel moving to other towns and cities in Scotland.
But crime fiction is not the only thing I write. A Salt Splashed Cradle is a historical saga, a gritty romance set in a north-east fishing village. I have also published two nonfiction books, Crime Fiction and the Indie Contribution, which looks at the rise of ebooks and independent publishers, and the Nuts & Bolts of Self-Publishing which is a hands-on, step-by-step guide to the world of publishing if you want to go it alone.
I do hope you will take the time to have a look at my books.
Details

Hits: 6929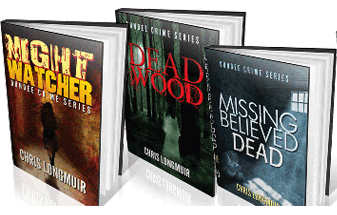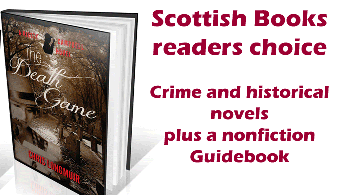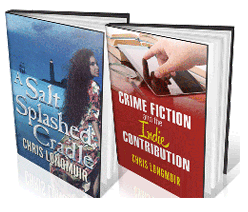 Chris Longmuir's crime novels all feature the dark side of life. The three novels in her Dundee Crime Series are police procedurals set in the Dundee of today. Night Watcher, the first in the series focuses on a stalker and a woman with revenge on her mind. Dead Wood is more of a woman in jeopardy sort of novel which features a serial killer, gangsters, drug users and pushers, and women on the game. Missing Believed Dead follows the aftermath of child abduction and is an intriguing mystery. Chris has recently published a new historical crime series, which features Dundee's first policewoman in a dark and dangerous Dundee in The Death Game, and finds her in Gretna in Devil's Porridge where she becomes involved in murder mystery complicated by spies and sabotage. Chris has also published a historical family saga and two non-fiction books and is currently working on two more crime novels.
Dead Wood was originally published by Polygon after winning the Dundee International Book Prize. All the books are published as ebooks and paperbacks, and are available from Amazon, the Kindle Store, the Apple iBook store, Barnes & Noble, Kobo, and Smashwords.
Night Watcher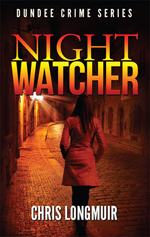 Obsession and death!
Two stalkers, one target, and a woman seeking revenge!
Can DS Bill Murphy find the killer before he strikes again?
Dead Wood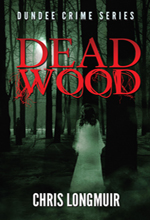 A mystery and detective story.
A combination of police procedural and woman in jeopardy.
Missing Believed Dead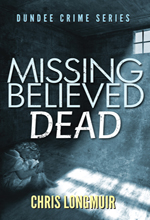 Missing children! Internet predators! Dead bodies!
Is Jade alive or dead? Or has she returned to wreak a terrible vengeance?
Devil's Porridge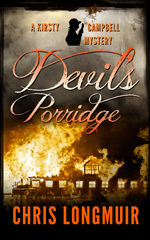 Murder, Mystery, and Munitions.
Pioneering policewoman, Kirsty Campbell, teams up with Belgian refugee, Beatrice Jacobs, who is on a spying mission for MI5. They set out to protect a young munitionette who has witnessed the aftermath of a crime and they become embroiled with saboteurs, Irish revolutionaries, a German spy, and a killer without a conscience, in the midst of a World War 1 munitions factory.
The Death Game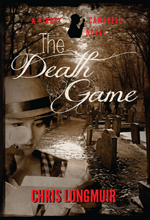 former suffragette and a policewoman in Britain's newly formed Women's Police Service, returns to Dundee in 1919 to become the city's first policewoman. How will she cope?

Kirsty Campbell investigates the murder of Lily, in Big Aggie's house of pleasure.
But Lily's secrets lead Kirsty to a killer who will do anything to prevent his exposure.

A historical coming of age story with murder and mystery at its heart
Three suffragettes band together to unmask a killer.
Will they unmask him and will they survive
A Salt Splashed Cradle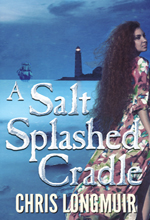 Life and love in an 1830s Scottish fishing village.
A gritty romantic saga
Nuts & Bolts of Self-Publishing: How to Self-Publish Ebooks and Paperbacks

Self-help guide on self-publishing.
How to create accounts, format a manuscript for ebook and paperback publication, add a TOC, acquire and register an ISBN, upload and submit a book for publication, and what needs to do be done after publication.
Information about costing and pricing the book, author services and outsourcing, plus a lot more.
Crime Fiction and the Indie Contribution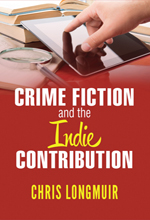 with sections on ebooks, ereaders, the indie author and publisher, and publishing options.
The aim is to throw light on electronic publishing, and to introduce indie crime fiction to discerning readers.
Apple iBooks UK Apple iBooks US
Details

Hits: 12393
Book2Look
Experimenting with Book2Look Widgets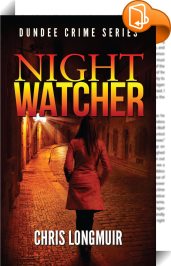 Book2Look Widget - Click to look inside
I recently attended a Nielsen Book Publisher Seminar which supplied lots of information about the publishing business and the use of ISBNs. Among a lot of other things, they covered electronic trading, the use of metadata, and digital marketing. All useful information which applies to the crowded business of publishing. Did you know there were 178,000 new titles published last year alone, and that 488 new books are published every day? The mind boggles.
One thing that grabbed my attention at this seminar was the session on Book2Look widgets. I'd vaguely heard about these widgets but hadn't paid much attention. However, as the presentation developed the potential became obvious although I wasn't sure whether the outlay for the widgets would have any economic benefit for an author. You can find the web presentation on You Tube.


If you pop over to my blog site you can read the rest of this post as well as access the links.



Read the blog



Details

Hits: 3164
Would you like a free
short story?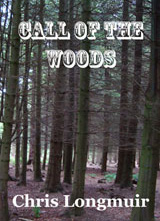 Sign up for my mailing list and
meet the child that became the man.
Bill Murphy before he became a policeman