Self-Publishing News
Turning from a Life of Crime to the Mysteries of Self-Publishing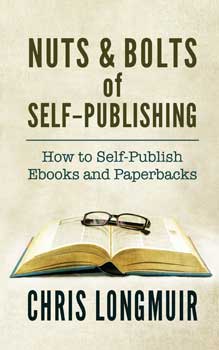 Normally, with a new book, I'd be treating you to a tale of murder mystery, something to make you frightened to turn out the light, and to make you look over your shoulder as you walk down the street. But, I've left my life of crime behind in my new publishing venture to bring you a comprehensive guide on how to self-publish. 'The Nuts & Bolts of Self-Publishing: How to Self-Publish Ebooks and Paperbacks'.
I've been writing professionally for the best part of twenty years now. At first, I concentrated on articles and short stories, and then several years later, after I'd served my apprenticeship, I started writing novels. Like almost every other author I went through the wilderness years of constant submissions and rejections, but after winning a major book prize I eventually broke through the wall I'd been trying to batter down for several years. This was in the heady days, not so long ago, when ebooks had not yet made their mark and publishers looked on them as a passing phase.


Fast forward a few years to 2011 when I decided to publish the first book in my Dundee Crime Series, Night Watcher, to Kindle. After a bit of trial and error, I succeeded and soon followed it up with other novels. What I didn't realise was that I was building up my expertise and knowledge of the electronic publishing business.
You see, I'm a bit of a perfectionist, and I'm also very curious. I like to know how things work. I've even gone to the lengths of building my own computers because it's not enough for me to simply use a computer to do what I want it to. I need to know how it works. The same applied to electronic publishing. It wasn't enough to simply format and upload my books, I had to understand everything it was possible to know about the process.
A year after I started to publish ebooks I branched out to publish paperbacks. Once again, I studied the processes to become as knowledgeable as it was possible to be. But it still didn't dawn on me that I was becoming something of an expert in the field of self-publishing, even though I was by now being contacted by other authors seeking advice on how to go about it.
The turning point came last March when I was asked to do a workshop on self-publishing at a writers' conference. I took a deep breath and agreed. What I produced and delivered was a workshop called the Nuts and Bolts of Self-Publishing, and at this stage, I still wasn't thinking of writing a book on the subject. Well, the workshop was so successful I had great difficulty winding it up and we overran. It would have continued all day if the participants had had their way.
However, it was only after I returned home and looked at my notes and handouts that I realised that these were the synopsis of a book. And now, almost a year later the book is written. It has involved a lot of research as well as calling on my expertise in this area, and I hope the result will be helpful to all aspiring writers who might be thinking about self-publishing.
Chris Longmuir

If you're interested you can buy the Nuts & Bolts of Self-Publishing by following the links below:

Amazon.co.uk - paperback

Amazon.co.uk - Kindle

Amazon.com - paperback

Amazon.com - Kindle
Details

Hits: 4221
Would you like a free
short story?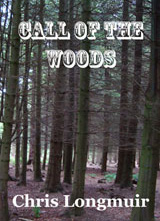 Sign up for my mailing list and
meet the child that became the man.
Bill Murphy before he became a policeman