February/April 2016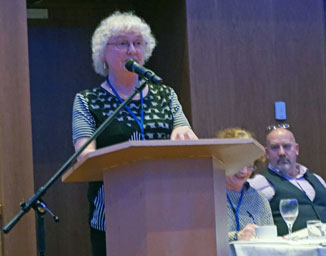 First of all, I want to apologise to anyone who tried to access my website last week, I had a major meltdown which made it inaccessible and after a lot of hair tearing and choice language I had to give up the attempt to repair it. After admitting defeat, something I never like to do, I deleted the system files and reinstalled completely new ones. As you can imagine, this was a lengthy process and my site was completely unavailable for the best part of a week. So, once again, apologies for that.
The beginning of the year is always a quiet time and I've been plodding on with my new book, a Kirsty Campbell one this time, but plodding is the word, although the end is almost in sight. This has been a difficult book to write due to the complexity of the characters and the plot, and there have been times when I thought it wasn't working, but then all authors experience that when writing a book, so I'm not alone.
In February, a visit to the Anatomical Museum in Edinburgh was interesting and I wrote a blog post about it if you are interested. If you click on
Museum with a Macabre Twist
it will take you to the post. And, of course, as I am now a committee member of the Society of Authors in Scotland, there were several committee meetings to attend during the first part of this year. I also continue to be a member of the online
Authors Electric
collective for which I provide a blog post once a month. They post a new blog post every day, and my day is the 19th of every month. With 29 authors posting to this site there's always something of interest to be found.
Then in March, I was booked to speak at the annual conference of the Scottish Association of Authors which is affectionately known as SAW. I adjudicated the self-published book competition, and it was quite a difficult task because the books submitted were all of a professional standard, indistinguishable from traditionally published books. The weekend was stimulating and I was able to enjoy the various speakers until it came time to present my own workshop which I called The Nuts and Bolts of Self-Publishing. It was well attended and the attendees were interested in my presentation, so much so that we overran by 15 minutes. But the highlight for me was the keynote speaker, Caro Ramsay, who had a poke at all the well-known writers there in her usual good-humoured way. When it was my time to be insulted she drew a brilliant picture of a zombie filled Dundee which came about 'the year that Chris went hybrid'. So, if you find any zombies in Dundee, it's all my fault. My blog post is titled
The Dundee Mafia and the Year Chris went Hybrid
if you're interested in having a look.
There were also a couple of book launches over the period. My good friends Mark Leggatt, and Wendy H Jones, published their new books, and of course, a couple of Crime Writers' Association (CWA) lunches. I love attending these. It lets me catch up with other Scottish authors, and the chat is always good.
So, now I need to catch my breath and continue writing the new book, hopefully, it won't be long now before it is finished. I'll see you again soon.
Details

Hits: 1397
December/January 2016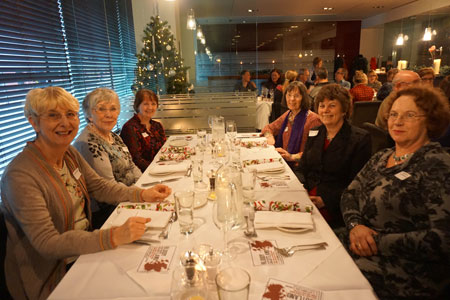 My goodness where did last year go to? Here we are at the beginning of February and not a lot to show for it. Oh, the new book is progressing, but it's not galluping, more like a crawl. Any self-respecting snail could easily beat it in a race. I'm beginning to wonder how much more time I need before it passes the finish line. Mind you, the finish line is in sight. I'm within a whisker of writing 'The End'. But then there will be the revision, the rewriting, and the editing. Not an easy task. But then writing has never been an easy task, despite what most folk think. It takes a lot of sweat and tears to produce a readable story.
December, of course, is the run up to Christmas so there was a lot going on that is not writing related, unless you count the Christmas lunches. I had two writing related Christmas parties in December. The Society of Authors' Christmas party in Glasgow, and the Crime Writers Association one in Edinburgh. I won two prizes for the Christmas quizes at the CWA party, and went home with two boxes of shortbread instead of the box of choccies I was hoping for. There was a third Christmas party with Angus Writers' Circle, but I wasn't able to go to that one. My waistline thanked me for that.
Christmas day itself was spent with my son and daughter-in-law and grandson, as usual. Her mum was there and so was my granddaughter, Amy. The meal added another inch or two to my protesting waistline, but the highlight of the visit is always the games we play in the evening. It's great fun, with loads of shouts of cheating, and much merriment. New Year was quiet, again spent with my son and daughter-in-law, and suddenly we were in 2016, and 2015 was only a memory.
January slipped past almost unnoticed. It was there, and then it was gone. Maybe February will bring some activity. In the meantime I really do need to do something about my waistline.
Details

Hits: 1680
October/November 2015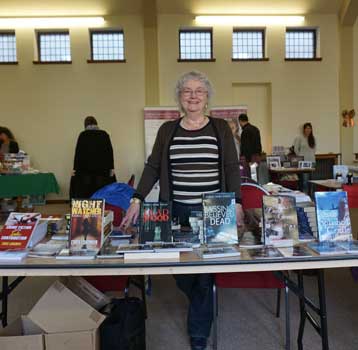 October was quite a quiet month, not much happening, although I did one event - a talk to the Montrose Probus Club. It was an all male club, but the men were delightful and it was nice to know that some of them had read my books. I do like talking at these events, it lets me escape from my study and gives me a chance to meet my readers. The rest of the month was spent reading up about solar panels and seeking estimates. I do like to know as much as possible about anything I want to install, whether that is computer software, or something more technical like solar energy.
So, all geared up on what to expect, the solar panel installers were swarming over my roof at the beginning of November. We'd had beautiful sunshine up until that day, and indeed on the first day of the installation the sun was glorious. On day two of the installation the sun vanished, to be replaced by the thickest fog I'd seen for a long time, and it's been dull weather ever since. I think that's what is called Sods Law! Putting the panels up didn't cause me any disruption apart from the internal electrical work. I hate upheavals. And by the middle of that week my solar panels were up and running. The biggest grief I had over the whole procedure was applying to be put on the FITS (Feed-In Tariff) Register because, apparently, the energy suppliers pay you for some of the electricity you generate. That was nice to know, but filling in the forms was a pain in the neck. Plus when I checked to see if the forms I'd posted had arrived they couldn't be traced. So I applied again, by email this time. I wish I'd done that in the beginning. That started a series of emails flipping back and forth requesting this, that and the other. But eventually it was all done and dusted. Thank goodness for that.
What else happened in November? Well, there was another Society of Authors Committee meeting. It went well, except for the fact that a train had derailed just outside Dundee which knocked my travel arrangements into a cocked hat. I had to get myself to Dundee by bus to pick up a train to Edinburgh from there, and it was the same on the way back. So, what should have been a seven hour time away from home turned into twelve hours before I staggered into my house again.
I also did my first craft fair in November. A fellow author had asked if I would like to take a table at the fair, and of course, I said yes. It was a great experience. I met lots of nice people and sold quite a few books into the bargain. I sometimes think I should be more pushy in my marketing and promotion, but it's not in my nature, and I doubt if I would have been involved in this fair if it hadn't been for my fellow author. But I did enjoy the experience.
As for my new book, the work in progress, well, it's coming along and I think I'm close to finishing my first draft. But a first draft still needs a lot of work and I wouldn't want to publish the book until it is as good as I can possibly make it. So, be patient, once the story is in place it's a dead cert it will reach publication. I just have to knuckle down to the revisions and polishing.
I wonder what December has in store for me?
Details

Hits: 1777
Would you like a free
short story?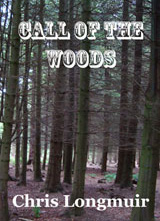 Sign up for my mailing list and
meet the child that became the man.
Bill Murphy before he became a policeman