December/January 2016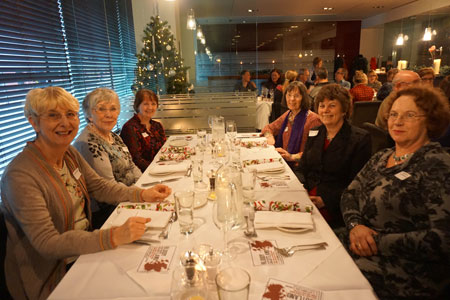 My goodness where did last year go to? Here we are at the beginning of February and not a lot to show for it. Oh, the new book is progressing, but it's not galluping, more like a crawl. Any self-respecting snail could easily beat it in a race. I'm beginning to wonder how much more time I need before it passes the finish line. Mind you, the finish line is in sight. I'm within a whisker of writing 'The End'. But then there will be the revision, the rewriting, and the editing. Not an easy task. But then writing has never been an easy task, despite what most folk think. It takes a lot of sweat and tears to produce a readable story.
December, of course, is the run up to Christmas so there was a lot going on that is not writing related, unless you count the Christmas lunches. I had two writing related Christmas parties in December. The Society of Authors' Christmas party in Glasgow, and the Crime Writers Association one in Edinburgh. I won two prizes for the Christmas quizes at the CWA party, and went home with two boxes of shortbread instead of the box of choccies I was hoping for. There was a third Christmas party with Angus Writers' Circle, but I wasn't able to go to that one. My waistline thanked me for that.
Christmas day itself was spent with my son and daughter-in-law and grandson, as usual. Her mum was there and so was my granddaughter, Amy. The meal added another inch or two to my protesting waistline, but the highlight of the visit is always the games we play in the evening. It's great fun, with loads of shouts of cheating, and much merriment. New Year was quiet, again spent with my son and daughter-in-law, and suddenly we were in 2016, and 2015 was only a memory.
January slipped past almost unnoticed. It was there, and then it was gone. Maybe February will bring some activity. In the meantime I really do need to do something about my waistline.