August 2016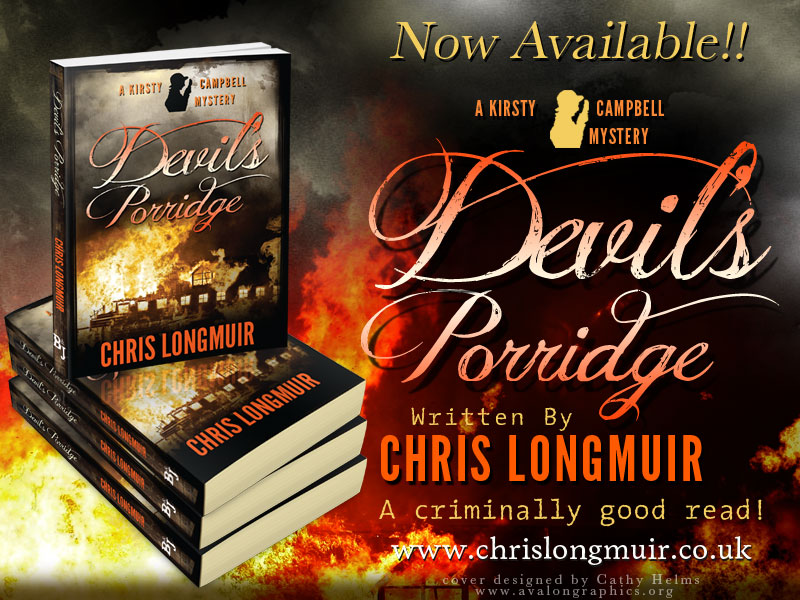 This book has been nagging me to write it for a long time now, but I kept putting it off to write other books. However, it's been niggling at me, and nagging me, demanding to be written.
I suppose one of the reasons I kept putting it on the back burner was the simple one, that it wasn't one of my Dundee crime books. All my previous murder, mysteries have been set in Dundee, either in the present day, or in the past. But this one is set in Gretna, where the government built a massive munitions factory in 1916.
My main character is Kirsty Campbell, you might remember her from The Death Game as Dundee's first policewoman in 1919. This time, I've taken Kirsty back two years to 1917 and based her in Gretna as one of the lady police who were based there during the First World War. Ever since I read about these policewomen providing a service in Britain's munitions factories, I've been fascinated by them, and that's one of the reasons this book nagged me to write it.

Read the Full Blog Post
Details

Hits: 806
June 2016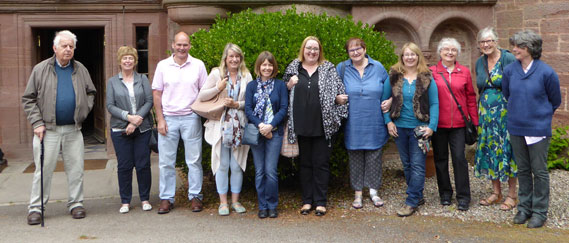 Hospitalfield House has often been described as Scottish art's hidden treasure and thought by many to be one of the finest country houses in Scotland. I was lucky enough to be asked to arrange a visit there for members of the Society of Authors in Scotland.
The organisation of the visit was a fairly smooth process due to the helpfulness of the staff. Scott Byrne, in particular, was instrumental in ensuring the visit went smoothly. He arranged the guide, the coffee and cake before the tour, and lunch afterwards. Thanks to him the visit was an outstanding success.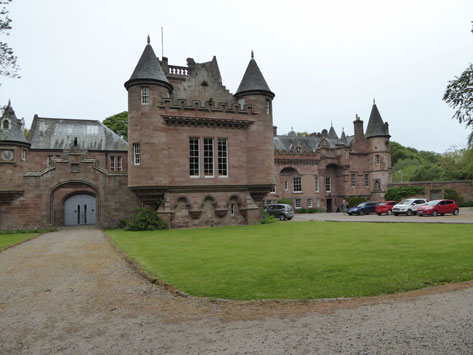 Twelve members of the Society of Authors booked for the visit and we gathered outside the house before the commencement of the tour. Most of us were strangers to each other but we soon gelled into a friendly group over coffee and cake. Then the tour guide, who said he was a volunteer, provided an in-depth talk on the history of the house and its artefacts as he guided us through the various rooms.

If you want to see the rest of the photos click on the link below and read the full blog.
Read the Full Blog
Details

Hits: 763
March 2016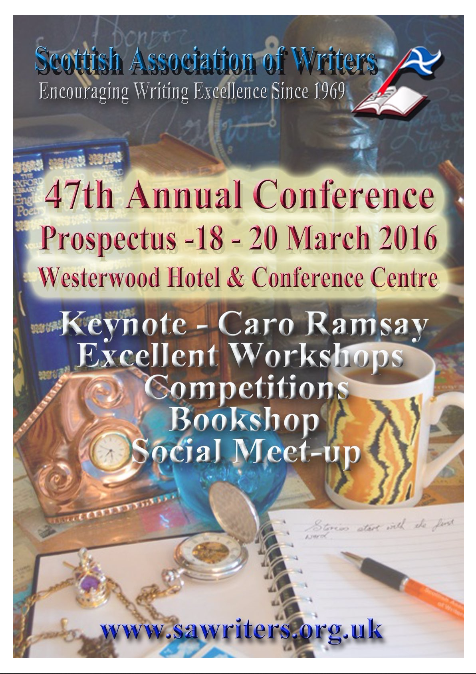 I quote directly from Caro Ramsay's talk at the Scottish Association of Writers conference where she was Keynote Speaker. After I picked myself up off the floor, where I'd landed when I fell off my chair convulsed with laughter, I wondered what on earth I had done to Caro to deserve such treatment. But it was all in good fun and she drew a brilliant mind picture of a Dundee filled with zombies after 'Chris went hybrid'. So, if you find any zombies in Dundee, just remember, it's all my fault.
But to get back to the conference, it was a brilliant weekend, which started on the Friday night with a special reception for the adjudicators and speakers to get to know each other. And guess who I met there? None other than the legendary Frances Gay (in his most recent incarnation), from the Sunday Post. He's been writing as long as I've been living, and probably longer. In addition, I chatted to Catherine Czerkawska, Helen Forbes, Linda Strachan, Douglas Skelton, Alex Gray, Alanna Knight, and a host of others.
My first task came after a lovely meal, when all I wanted to do was put my head down and have a nap.
Details

Hits: 929
Would you like a free
short story?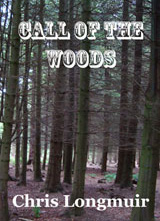 Sign up for my mailing list and
meet the child that became the man.
Bill Murphy before he became a policeman