Happy New Year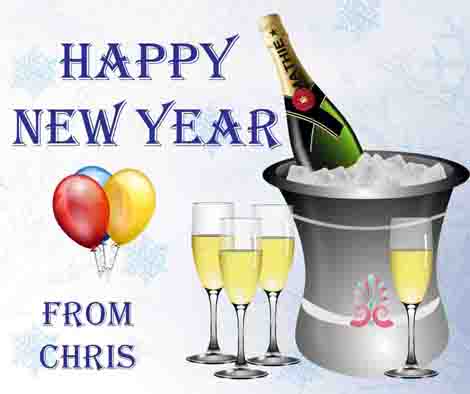 I said it at the beginning of my Christmas post - Where has the year gone? and I'm saying it again. But, it's now time to stop wondering about that in order to look forward to 2017 and make our resolutions.
Resolution 1: Send my nonfiction book 'Nuts & Bolts of Self-Publishing' off to be published before the end of January. It should be a piece of cake (I hope), the first draft is complete, the cover designer geared to go, and there's only the editing! Groan! That could take forever.
Resolution 2: Finish writing my next Kirsty Campbell mystery, Bloody Murder, I'm five chapters in. It should be a piece of cake (I hope). I'm being optimistic here because it all depends on Kirsty and whether she'll share the story with me.
Resolution 3: Promote and market my books more. Nah! That won't work. I'm not very good at the 'Buy my Book' spiel, nor would I want to be because I write my books for the pleasure of writing, and the pleasure of pleasing my readers. So, scrap that resolution.
In the meantime, Happy New Year to you all and I wish you joy and success over the coming year.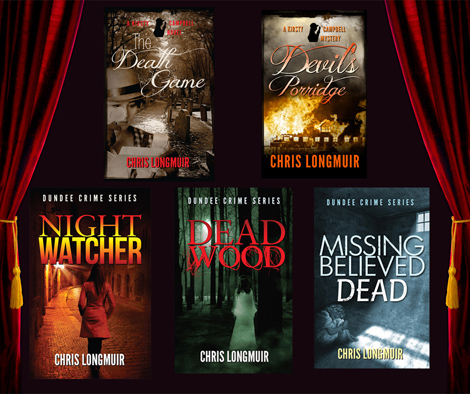 Details

Hits: 3117
Christmas is Acoming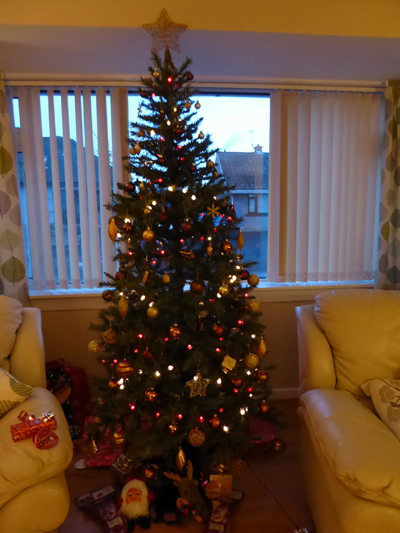 Where has the year gone? Christmas is almost here and it only seems yesterday we were basking in the summer sun, and I could have sworn it was no time at all when we ate last year's Christmas dinner.
But the Christmas cards are thumping through the door, the Christmas tree is up – not mine, my son and daughter-in-law's tree. Christmas lights twinkle merrily outside several doors in our street and I'm trying hard to get into the festive mood.
Oh, my cards, calendars, and parcels are posted. The paper for the Christmas day presents is looked out, maybe I should wrap them tonight. The pre-Christmas lunches have come and gone. But, there's something missing! Yes, you've guessed it. My husband passed away eleven years ago and, as well as being a joyous time, Christmas is also a sad time, and the house feels empty.
But he wouldn't have wanted me to be sad, so I do what I usually do, give myself a shake and count my blessings.
I have a wonderful family and I'll be eating Christmas dinner with my son and daughter-in-law at their house, as well as New Year's Day dinner. My granddaughter is brilliant. she looks out for me and shares her life with me. I've had a successful year. I now have seven books published and another two incubating. My new book Devil's Porridge has been well received and readers seem to like it.
I'm feeling better already.
Happy Christmas everyone, and I hope you get lots of goodies, particularly books in your Christmas stocking.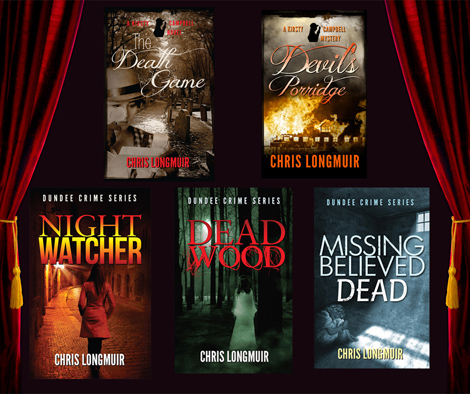 Details

Hits: 1564
Christmas Offer: And you don't have to kill to get it

I think there must be a blue moon at the moment, because I never, I repeat never, do free offers. But I have one for you this Christmas. It's free copy of the first book in the Dundee Crime Series, Night Watcher, but the offer only lasts until the 18th so you'll have to be quick. Click the link to get Night Watcher http://katherinehayton.com/Thriller/
Happy Christmas everyone, and I hope you get lots of goodies, particularly books in your Christmas stocking.
Chris Longmuir
Details

Hits: 942
Would you like a free
short story?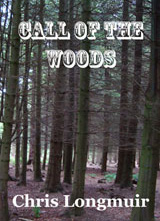 Sign up for my mailing list and
meet the child that became the man.
Bill Murphy before he became a policeman