Happy New Year to One and All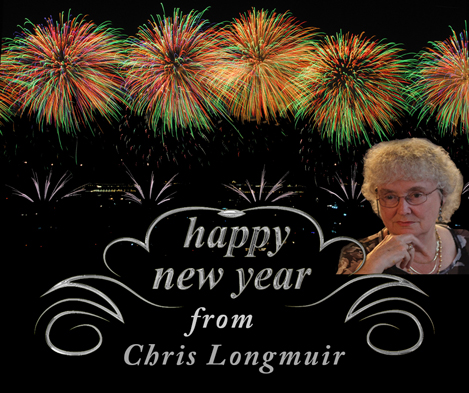 To all my friends, family, readers and followers I want to send you all my best wishes for 2019. I hope you enjoy happiness, health and wealth, as well as success in everything you do.
But for me, it's time to take stock because that's another year gone, they seem to whiz past so quickly now. I'm dashed if I know where the time has gone and what I've done with it.
Click the button to read the rest of the blog post
Read full blog
Details

Hits: 297
ScotsWrite 17 was a Blast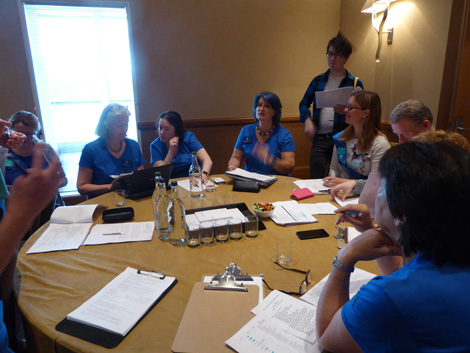 Two years in the planning but the Society of Authors in Scotland conference ScotsWrite was a roaring success although now it's all over I have to admit to being a bit knackered.
Decked out in our royal blue tee shirts and/or sashes we were constantly on the go. My Fitbit, which monitors how much exercise I take and how many steps and miles I walk, almost collapsed with exhaustion. And at the end of each day, I also collapsed into bed thinking I'd never make it to breakfast the next morning. But I always did. Plus I had to be bright and breezy for the morning team meeting where we did our planning to ensure all the delegates got an amazing experience.
I think we succeeded in providing that amazing experience because there was a definite buzz during the conference and many demands for us to do it again next year. However, there were no plans to make this an annual event. It was meant to be a one-off and given the fact this conference was two years in the making the logistics would rule out another event of this nature next year. But it has planted the idea that this cannot be a one-off and that there might need to be thought given to a repeat in the future. I, for one, certainly hope it can be done again.

Read full blog
Details

Hits: 773
Book2Look
Experimenting with Book2Look Widgets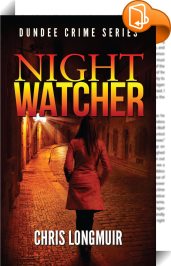 Book2Look Widget - Click to look inside
I recently attended a Nielsen Book Publisher Seminar which supplied lots of information about the publishing business and the use of ISBNs. Among a lot of other things, they covered electronic trading, the use of metadata, and digital marketing. All useful information which applies to the crowded business of publishing. Did you know there were 178,000 new titles published last year alone, and that 488 new books are published every day? The mind boggles.
One thing that grabbed my attention at this seminar was the session on Book2Look widgets. I'd vaguely heard about these widgets but hadn't paid much attention. However, as the presentation developed the potential became obvious although I wasn't sure whether the outlay for the widgets would have any economic benefit for an author. You can find the web presentation on You Tube.


If you pop over to my blog site you can read the rest of this post as well as access the links.



Read the blog



Details

Hits: 1317
Would you like a free
short story?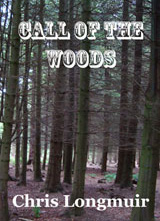 Sign up for my mailing list and
meet the child that became the man.
Bill Murphy before he became a policeman