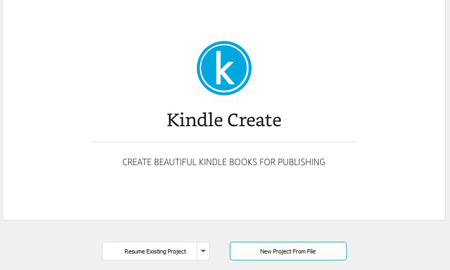 I have been publishing novels to Kindle for seven years and formatting has always been a major concern because if you get it wrong it can completely spoil your book.
When I first started to publish to KDP, it took me on a massive learning curve. But I think I can safely say that, over time, I became a formatting whiz from whom other authors constantly asked advice. That resulted in me publishing my hard-earned knowledge in my self-help book Nuts & Bolts of Self-Publishing.
More recently I have become aware that the KDP software, Kindle Create, may have come of age. I tended to steer clear of it when it was at the beta stage but recently I gained the impression it was better established so I thought I would try it out.
After I downloaded the software from KDP, I imported one of my crime novels into Kindle Create. It was relatively easy and immediately the file loaded it generated a table of contents as the.NCX file. That's the TOC accessed through the 'Go To' command in a Kindle eReader, not the one at the beginning of the book, and is something that is often the bane of every author's life when uploading a Kindle book. So, full marks to Kindle Create for that.