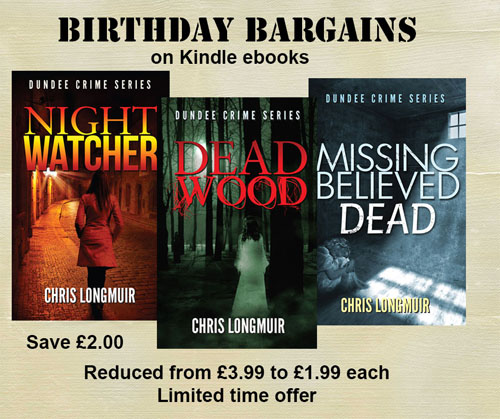 I'm a Leo with a birthday in August and as Leo's are renowned for being generous, I'm doing something I've never done before.
What am I doing?
Well, it's simple really. I'm reducing the prices of my Dundee Crime Series and my Kirsty Campbell Mysteries to £1.99 for the duration of this month. They usually sell for £3.99 so that's a saving of £2.00 on each Kindle ebook.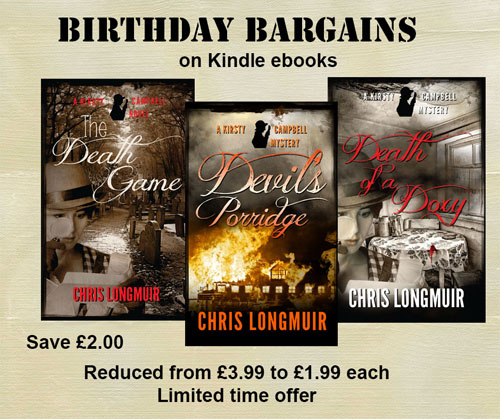 Alternatively, you can save £3.00 on the box set containing all 3 ebooks for £4.99. The box set usually sells for £7.99, so that's quite a saving.
As I previously said, I haven't been in the habit of doing this so, I'm sure, that if you look outside tonight, you'll see a blue moon in the sky!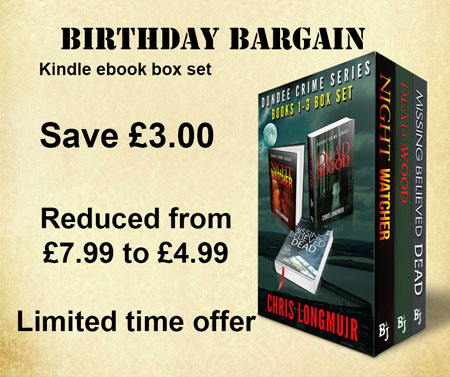 Happy reading folks. Now, if you'll excuse me, I'm off to eat some birthday cake.
Chris Longmuir