Christmas is Acoming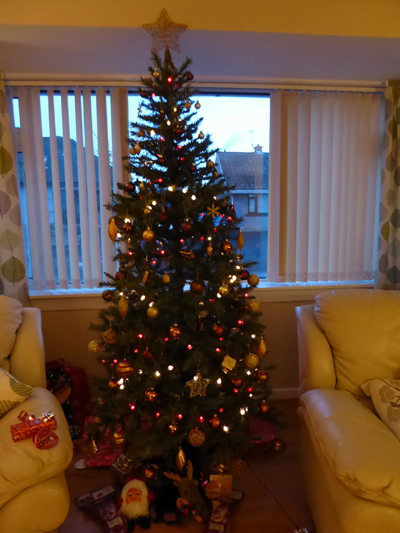 Where has the year gone? Christmas is almost here and it only seems yesterday we were basking in the summer sun, and I could have sworn it was no time at all when we ate last year's Christmas dinner.
But the Christmas cards are thumping through the door, the Christmas tree is up – not mine, my son and daughter-in-law's tree. Christmas lights twinkle merrily outside several doors in our street and I'm trying hard to get into the festive mood.
Oh, my cards, calendars, and parcels are posted. The paper for the Christmas day presents is looked out, maybe I should wrap them tonight. The pre-Christmas lunches have come and gone. But, there's something missing! Yes, you've guessed it. My husband passed away eleven years ago and, as well as being a joyous time, Christmas is also a sad time, and the house feels empty.
But he wouldn't have wanted me to be sad, so I do what I usually do, give myself a shake and count my blessings.
I have a wonderful family and I'll be eating Christmas dinner with my son and daughter-in-law at their house, as well as New Year's Day dinner. My granddaughter is brilliant. she looks out for me and shares her life with me. I've had a successful year. I now have seven books published and another two incubating. My new book Devil's Porridge has been well received and readers seem to like it.
I'm feeling better already.
Happy Christmas everyone, and I hope you get lots of goodies, particularly books in your Christmas stocking.