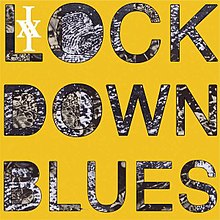 Strange times lead to strange solutions. As humans we are unaccustomed to being cut off from our fellow human beings. It brings a multitude of problems of which social isolation is only one. It changes us. Our reality becomes a different reality. The new normal, whatever that is.
But, we humans are, if nothing else, innovative. We are reluctant to let go of our social lives. So, we turn to virtual living through apps like Zoom and several others. In the process we have all become proficient Zoomers.
I must admit, until we went into lockdown I had never heard of Zoom. But now I've taken part in meetings, chats, virtual coffee mornings, quizzes and even an AGM. Not forgetting a couple of author panels and some interviews. Who would have thought?


Click the link to watch the Dundee and Angus Crime Panel on YouTube: https://youtu.be/lWiJtZsAZgw
Details

Hits: 135
My Birthday Bargain Offer For You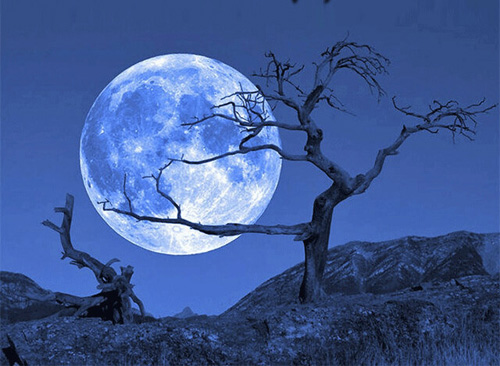 When you look out of the window tonight will you notice the moon is blue? And will you ask yourself why it has changed colour? Well, it's simple really. You see, I've done something I rarely do, I've reduced the prices of all my novels to £1.99 and that equates to a saving of £2.00 on each book.
Now, it's extremely unusual for me to reduce the price of my books. After all, each one takes over a year to write and the usual price of £3.99 is actually quite good value for a year's hard work. They also sell well at the usual price, so what has prompted me to reduce them for the rest of the month of August.
The reason folks is that I'm a Leo. This is my birthday month and what better way to celebrate than to offer my readers a bargain. The other factor, of course, is that these are unusual times, so what better time to do something unusual than now.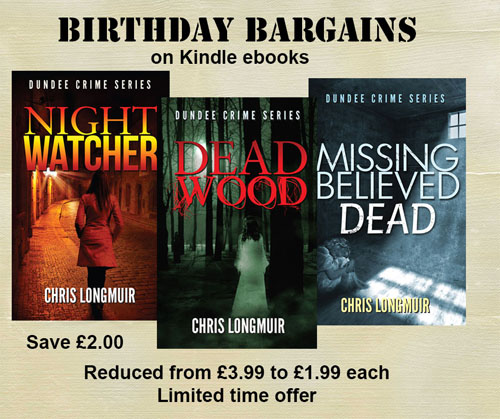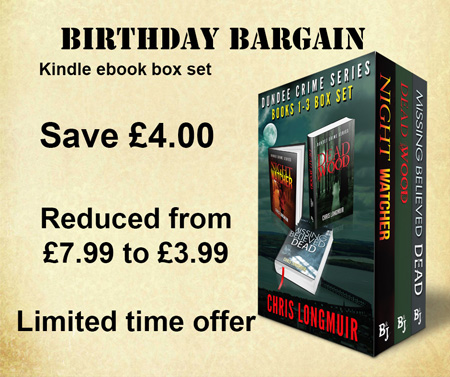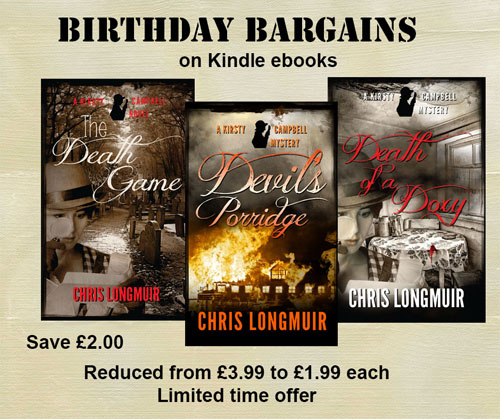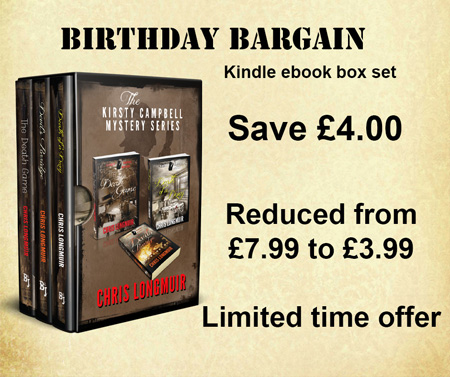 So, come and help me celebrate my birthday and I guarantee to maintain the bargain until the stroke of midnight on the 31st of this month. When that witching hour strikes the bargain will disappear and like Cinderella fleeing the ball, the magic will vanish and the moon will no longer be blue.
Happy birthday to me and happy reading to you.
Chris
Details

Hits: 145
The Long Wait is Over Dangerous Destiny has Arrived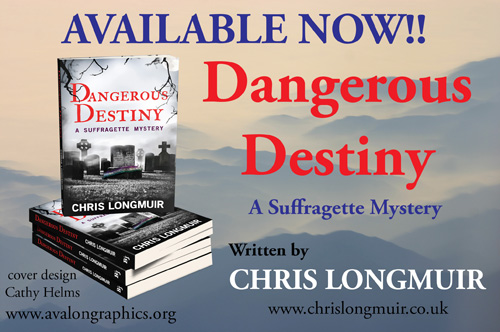 These are strange times, and I'm having to adapt to living in isolation in the same way as everyone else. But at least I have my imaginary friends to keep me company. They talk to me and live in my imagination, and then I write them down and share them with you. Sometimes I think my characters are more real to me than other people, although they don't always do what I want them to. And they astonish me by what they say.

So, for the past year, I've been living with my suffragette characters and, with a great deal of trepidation, I've launched them out into the wide world. I wonder how they'll fare there? Will my readers like them as much as I do? Or will they wave them away with a disparaging gesture? Time will tell.
UK Links:
eBook: Amazon
Paperback: Amazon
US Links:
eBook: Amazon
Paperback: Amazon
Details

Hits: 300
Would you like a free
short story?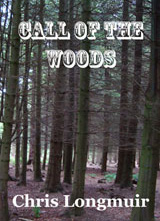 Sign up for my mailing list and
meet the child that became the man.
Bill Murphy before he became a policeman