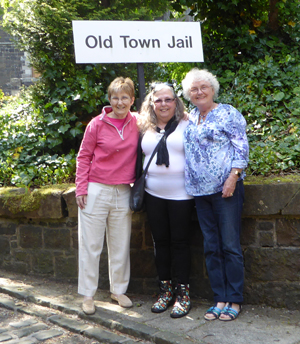 Once upon a time, there were three princesses of pandemonium. There was Princess Chris who lives on the dark side, Princess Wendy who packs a gun, and Princess Melanie, the sweet one, with the magic pen which delights in writing romantic suspense.
Today is Princess Melanie's day. Drumroll please for her new novel, 'It Happened in Gastown'. I can't wait to find out what happened there.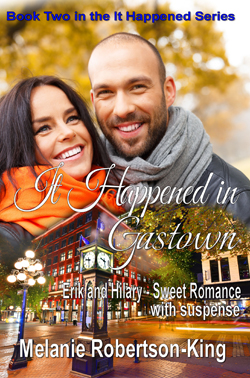 Before I let you read an excerpt from 'It Happened in Gastown' I will introduce you to Princess Melanie.
Details

Hits: 149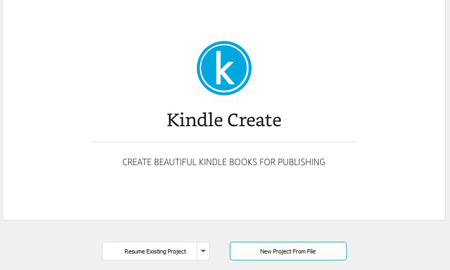 I have been publishing novels to Kindle for seven years and formatting has always been a major concern because if you get it wrong it can completely spoil your book.
When I first started to publish to KDP, it took me on a massive learning curve. But I think I can safely say that, over time, I became a formatting whiz from whom other authors constantly asked advice. That resulted in me publishing my hard-earned knowledge in my self-help book Nuts & Bolts of Self-Publishing.
More recently I have become aware that the KDP software, Kindle Create, may have come of age. I tended to steer clear of it when it was at the beta stage but recently I gained the impression it was better established so I thought I would try it out.
After I downloaded the software from KDP, I imported one of my crime novels into Kindle Create. It was relatively easy and immediately the file loaded it generated a table of contents as the.NCX file. That's the TOC accessed through the 'Go To' command in a Kindle eReader, not the one at the beginning of the book, and is something that is often the bane of every author's life when uploading a Kindle book. So, full marks to Kindle Create for that.
Details

Hits: 231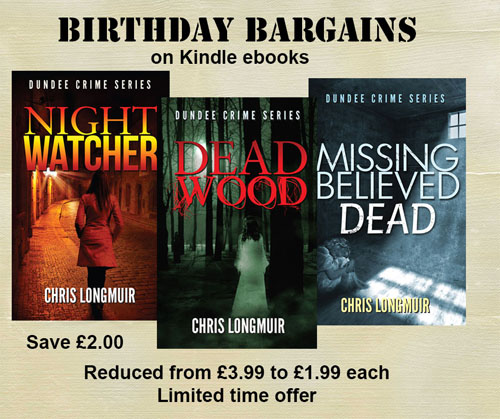 I'm a Leo with a birthday in August and as Leo's are renowned for being generous, I'm doing something I've never done before.
What am I doing?
Well, it's simple really. I'm reducing the prices of my Dundee Crime Series and my Kirsty Campbell Mysteries to £1.99 for the duration of this month. They usually sell for £3.99 so that's a saving of £2.00 on each Kindle ebook.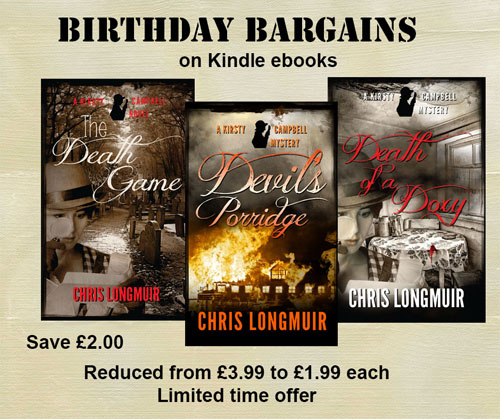 Alternatively, you can save £3.00 on the box set containing all 3 ebooks for £4.99. The box set usually sells for £7.99, so that's quite a saving.
As I previously said, I haven't been in the habit of doing this so, I'm sure, that if you look outside tonight, you'll see a blue moon in the sky!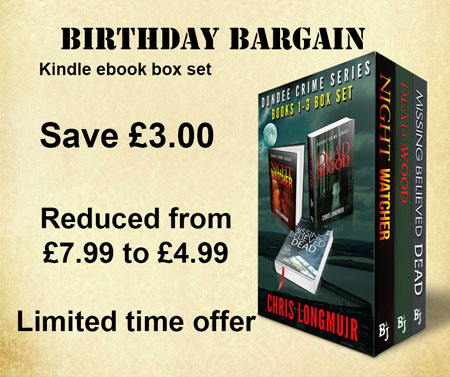 Happy reading folks. Now, if you'll excuse me, I'm off to eat some birthday cake.
Chris Longmuir
Details

Hits: 221
Would you like a free
short story?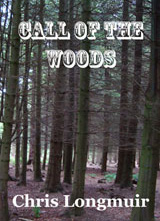 Sign up for my mailing list and
meet the child that became the man.
Bill Murphy before he became a policeman