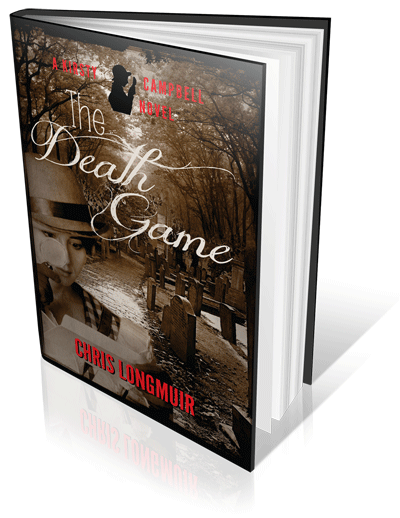 The Death Game
A historical mystery and detective novel in the tartan noir vein, with gothic undertones and a new and original female scottish detective.
This scottish crime thriller is set in 1919, when Britain is recovering from the horrors of the Great War.
Kirsty Campbell, former suffragette and a policewoman in Britain's newly formed Women's Police Service, returns to her home town of Dundee to become the city's first policewoman. Her struggle for acceptance in the all male police force is not easy, and she fights for recognition. But Kirsty is not easily intimidated and, despite police attempts to curtail her activities, she defies her superior officer to pursue an investigation into a murder which is linked to missing orphan girls.
Kirsty is an unusual character with a fascinating history and background. She has demons of her own to fight, as well as becoming involved in a deadly game of sacrifice and death? But how will she cope when the sins of the past come back to haunt her?
UK links: Amazon Apple iBooks Nook Kobo
US links: Amazon Apple iBooks Barnes & Noble/Nook