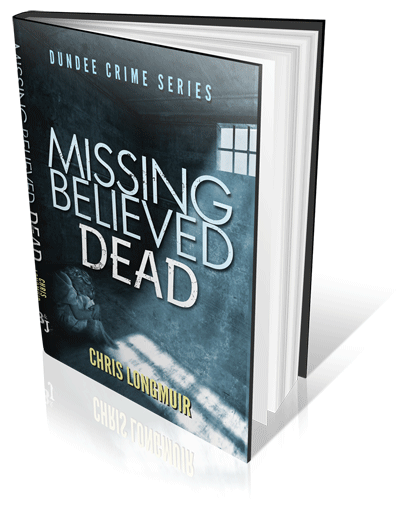 Missing Believed Dead
A Scottish suspense thriller in the popular Tartan Noir genre, featuring Scottish detective, DS Bill Murphy, in the third book of the Dundee Crime Series, a police procedural with a difference.
Missing children! Internet predators! Dead bodies!
She crossed his arms over his chest, and placed the jade beads in his eyes. 'To remind you of me,' she said.
Jade was 13 when she disappeared, five years ago, and DS Bill Murphy suspects someone from her family is responsible for recent Dundee murders. But is it her mother, Diane, who now suffers from OCD? Or Emma, her twin sister, who was catatonic for a year after Jade's disappearance. Or Jade's brother, Ryan, who enjoys dressing in women's clothes and is going through a sexuality crisis, unsure whether or not he is gay.
What happened to Jade?
Is she alive or dead?
Or has she returned to wreak a terrible revenge on all male predators?
UK links: Amazon Apple iBooks Nook Kobo
US links: Amazon Apple iBooks Barnes & Noble/Nook