DUNDEE CRIME SERIES
Box Set - Books 1, 2 and 3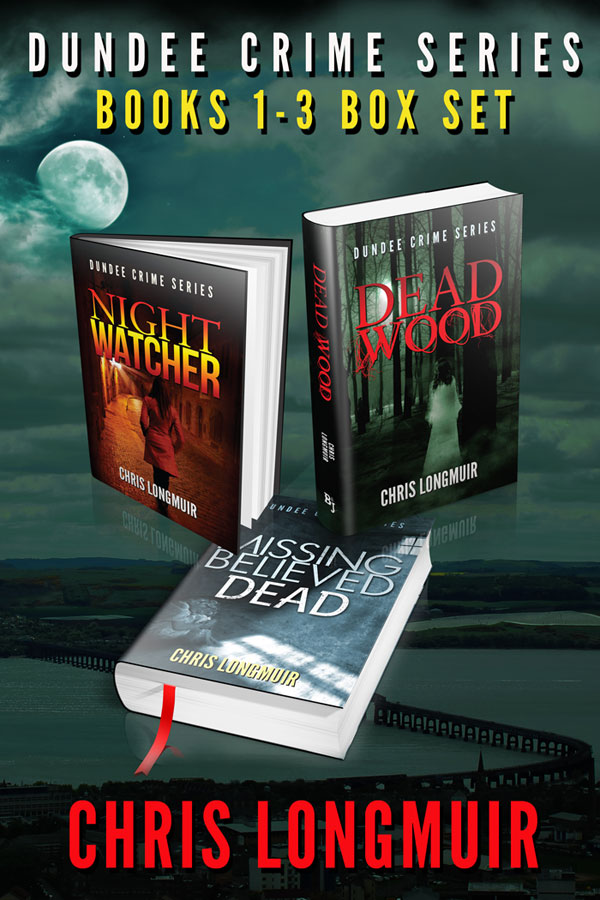 Hot off the press
3 ebooks for the price of 2
3 Scottish Suspense Thrillers
Popular detective DS Bill Murphy
Three Scottish suspense thrillers featuring Dundee detective, DS Bill Murphy.
Night Watcher:

Obsession and death! Two stalkers, one target, and a woman seeking revenge! Can DS Bill Murphy find the killer before he strikes again?
Dead Wood:

A mystery and detective story. A combination of police procedural and woman in jeopardy. (Dundee International Book Prize winner, 2009)
Missing Believed Dead:

Missing children! Internet predators! Dead bodies! Is Jade alive or dead? Or has she returned to wreak a terrible vengeance?
Three books that will have you looking over your shoulder, and keep you off your sleep.
UK Links: Amazon.co.uk Apple iBooks Nook Kobo
US Links: Amazon.com Apple iBooks Barnes&Noble/Nook