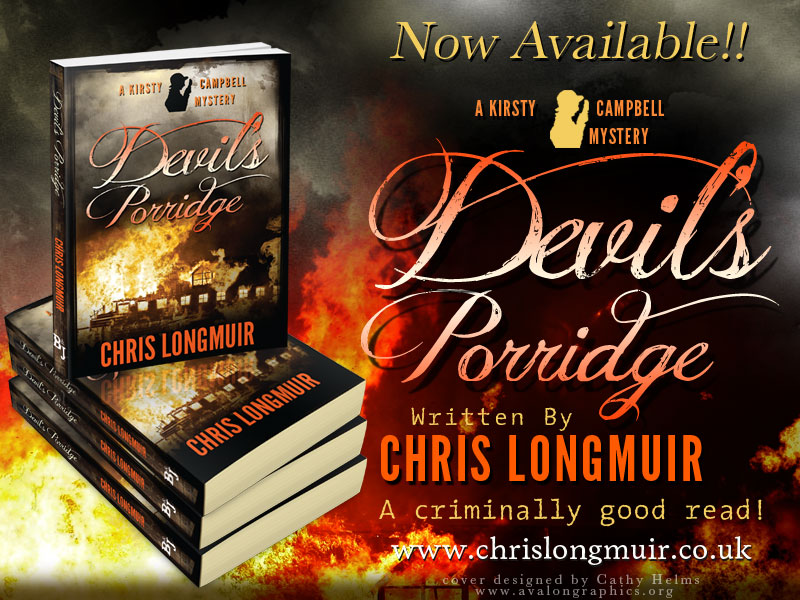 Murder, Mystery, and Munitions
East London, January 1917:
"He pulled her into his arms and kissed her long and hard before he strangled her. With a last glance at the fire, he turned and ran for the door to escape the inevitable explosion."
Sixteen-year-old munitionette, Sally, witnesses the saboteur escaping from the explosion at Silvertown Munitions Factory. When their paths cross again at Gretna Munitions Factory, he knows she can identify him, and that he dare not hesitate to kill again.
The explosion has set off a lethal chain of events, and when Policewoman Kirsty Campbell, and MI6 agent Beatrice, join forces to protect Sally, they find themselves following a murderous trail that entangles them with saboteurs, Irish revolutionaries, a German spy, and a plot to assassinate the King.
The body count is rising. The clock is ticking. And the stakes are higher than Kirsty could ever have imagined.
* * *
Chris Longmuir is an award winning novelist. Her previous crime novels have won the Pitlochry Award, and the Dundee International Book Prize.
UK links: Amazon
US links: Amazon