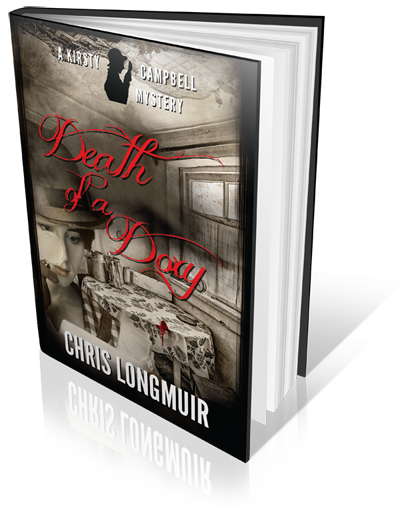 Death of a Doxy
Death of a Doxy is set in Dundee, Scotland, in 1919, and features Kirsty Campbell, Dundee's first policewoman. In this book, which is the third in the series, Kirsty is investigating the murder of Lily, one of the girls in Big Aggie's house of pleasure. As the only policewoman in Dundee, Kirsty struggles to be accepted and she is keen to prove herself by cracking the case.
Not for the first time, Kirsty disagrees with her senior officer, DI Jamie Brewster. He is convinced Big Aggie killed Lily, but Kirsty believes the case to be more complicated than it appears on the surface and embarks on her own investigation.
To find the killer, she must unravel Lily's secrets and the deeper she delves into Lily's past, the more secrets she uncovers. But it is only when her own life is in danger that she learns others hide secrets too and will do anything to prevent exposure.
It is a tortuous trail where Kirsty faces danger before the mystery is solved.
UK Links:
eBook Amazon
Paperback Amazon
US Links:
eBook Amazon
Paperback Amazon
R