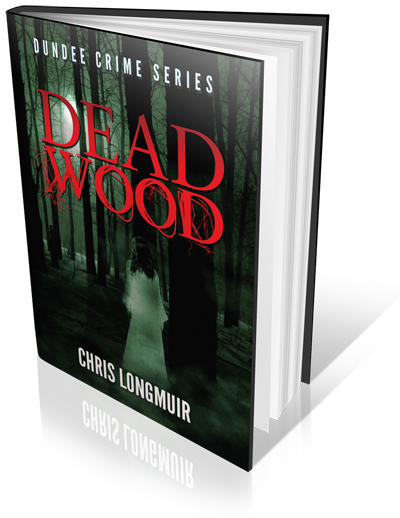 Dundee International Book Prize winner 2009, a Tartan Noir crime thriller.
Dead Wood
Award winning Scottish suspense thriller set in a dismal and dark Dundee. A mystery and detective story which is a combination of police procedural, and woman in jeopardy. Book 2 of The Dundee Crime Series, with the popular Scottish detective, DS Bill Murphy.
Kara owes money to Dundee gangster Tony and takes to the streets to earn the cash. She narrowly escapes the clutches of a killer on the prowl, but stumbles across the bodies of his other victims. Hunted by the serial killer and the gangsters, Kara goes on the run. However, one of the murder victims is Tony's daughter, and he vows revenge. He is determined to mete out his own kind of justice to the killer and make him pay the ultimate price.
DS Bill Murphy teams up with newcomer, DC Louise Walker in the murder investigation. But Murphy's past comes back to haunt him, and he is heading for a breakdown, which means it is up to Louise to catch the killer.
Who will find the killer first? Tony or the police. And what will happen to Kara? And in the end what kind of justice will prevail?
UK links: Amazon Apple iBooks Nook Kobo
US links: Amazon Apple iBooks Barnes & Noble/Nook