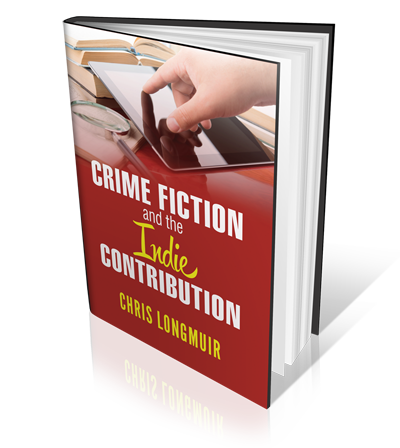 Crime Fiction and the Indie Contribution
A guide to indie publishing and indie books, comparing indie crime fiction to its traditional publishing counterparts.
The indie movement is rising to prominence in the publishing industry, in the same way that indie films and music did, and this guide attempts to assess the situation today.
Serial killers, private eyes, cops, and bodies inhabit this guide to crime fiction in the electronic age, where reading habits are undergoing change with the growing use of e-books and e-readers.
The focus is on e-books and the independent authors, known as indies, who write them, and the aim is to introduce indie crime fiction to discerning e-book readers.
This guide considers murder and mystery, from the cosy to the noir, and how it has developed over the years, stretching from The Newgate Calendars, through the dime novels and penny dreadfuls, covering the golden age authors typified by Agatha Christie, the hard-boiled era of Hammett and Chandler, and on to the modern crime and thriller novels.
As well as sections on e-books and e-readers, the indie author and publisher, and publishing options, there are sections on many subgenres of crime fiction including mystery, cosy, romantic suspense, historical, paranormal/supernatural, psychological, humour, medical, legal, political, hard-boiled, female sleuths, police procedural, noir/dark, tartan noir, and serial killers.
UK links: Amazon Apple iBooks Nook Kobo
US Links: Amazon Apple iBooks Barnes & Noble/Nook