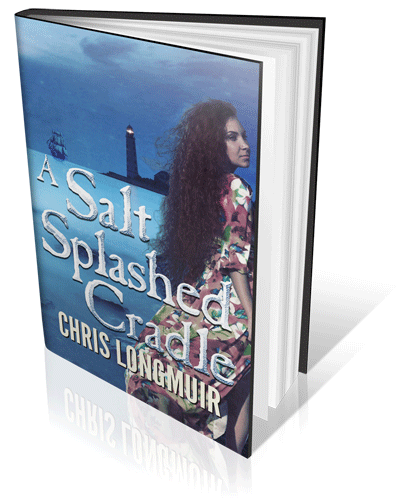 A Salt Splashed Cradle
Life and Love in 1830s Scotland - a gritty romantic saga
When Jimmie Watt brings his new bride home his parents are horrified, because fishermen are expected to marry within their own community, and Belle is an incomer from the town across the water.
Belle, an emotionally damaged and beautiful girl, struggles to find acceptance in the village but she is fighting a losing battle, and when Jimmie leaves the fishing village to sail to the Arctic with a whaling ship, she becomes increasingly isolated.
With Jimmie gone, Belle falls for the charms of Lachlan, the Laird's son and embarks on a tempestuous affair with him. When Jimmie returns she struggles with her feelings for him and for Lachlan.
The women in the village now regard Belle as a Jezebel who will tempt their men away. A mood of hysteria engulfs them and they turn against Belle, in an attempt to force her out of the village. What will Belle do? And will she survive?
This historical saga is set in a Scottish fishing village in the 1830's and reflects the living conditions and the morals of the ordinary fisher folk of that time.
UK links: Amazon Apple iBooks Nook
US links: Amazon Apple iBooks Barnes & Noble/Nook