Chris Longmuir, Scottish novelist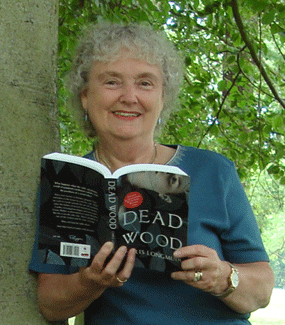 Chris Longmuir is a novelist as well as a short story and article writer. She is a member of several professional writing organisations and is a founder member of Angus Writers' Circle.
Chris lives in Montrose, a small seaside town on the east coast of Scotland. She considers herself a Scot because, although she was born in Wiltshire, she has lived in Scotland since the age of two.
Her parents divorced when she was still a child, and she was brought up in a single parent household at a time when these were less common than they are now. As a result, she often felt the odd one out at school and didn't make friends easily. Seeking solace in books, she formed a lifelong addiction to the written word. As a child, she dreamed of writing her own book, but this was a dream she thought she could never make true because writers were magical people, not really of this world. It was to be many years before she attempted to become part of this strange and fascinating world.
Lacking confidence and convinced she wasn't clever, Chris left school, without any qualifications, at the age of fifteen. It took some considerable time for her to convince herself she did actually have a brain, and she pursued further education for a number of years before she gained her Open University degree in mid-life. Following this, she acquired a postgraduate qualification from Dundee University and has recently added to this with a qualification in criminology.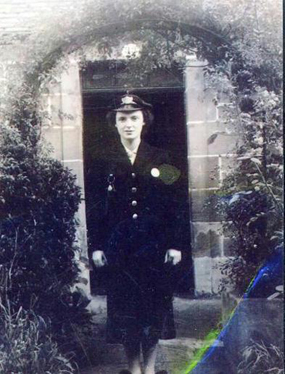 Chris has had a varied work life. Prior to gaining her degree she worked in shops, offices, mills, factories, and was even a bus conductress for a time. After she gained her degree she worked as a social worker, first of all in Dundee, where she learned all about the dark side of this city. Then latterly she worked for Angus Council in a variety of social work posts including criminal justice, probation, child care, as well as a secondment to implement a new software programme for the council. At the time she took early retirement to concentrate on her writing, she was the Assistant Principal Officer for Adoption and Fostering.
Chris started writing around about 1990 and admits her first attempts were dire. But she'd caught the bug, and her addiction to reading expanded to include writing. Initially, she wrote short stories and had her first one accepted by People's Friend in 1991. Since then her stories have appeared in My Weekly, Dark Horizons (British Fantasy Society magazine), and small press anthologies. Despite considering that article writing was her weakest form of writing she has been published in The Leopard, Foster Care, Prism (British Fantasy Society), Scottish Memories, and is a regular contributor to a US magazine, The Highlander. Her book reviews have been published in Scottish Home and Country, Prism, Leopard, and Scots Magazine. Other accomplishments are a monologue performed at The Meffan, in Forfar; street theatre performed in Forfar and an Idiots' Guide for a specialist computer database programme for Angus Council.
Chris has now turned her attention to novel writing. Her first novel, a historical saga, written in 1997 just as sagas went out of fashion remained in the bottom drawer for years and, although she always said she had no intention of resurrecting it, A Salt Splashed Cradle is now published as an ebook and a paperback. Although Chris had ideas for a further two historical sagas following on from the first one, these remain unwritten because, at that time, there was no longer a market for them. Her thoughts turned to historical crime and she wrote The Death Game, with a policewoman, who had formerly been a suffragette, as the main character. This book was awarded second place in the SAW (Scottish Association of Writers) Pitlochry Trophy competition in 2000, and went on to be one of the twenty winners of the international Creme de la Crime competition for new, unpublished crime writers, however this book also remained unpublished and joined A Salt Splashed Cradle in the bottom drawer. Never one to give up, Chris decided to write a contemporary crime novel, Night Watcher, which was to go on to become the first book in the Dundee Crime Series. This book won the SAW Pitlochry Award in 2001. The competition was judged by Christopher Brookmyre that year. Despite its success, this was another book that joined the previous two, in the bottom drawer. Nothing daunted Chris wrote the second book in the Dundee Crime Series, Dead Wood. This too, won the SAW Pitlochry Award in 2008, judged by Alanna Knight this time. Later the same year it reached the short list of the Dundee International Book Prize and was announced the winner in 2009. This made Dead Wood the breakthrough book for Chris because as well as a rather large cash prize, it also brought a publishing deal.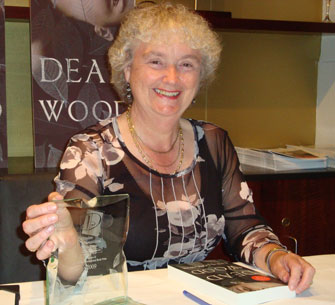 Since winning the Dundee International Book Prize, Chris has published a third book in the Dundee Crime Series, Missing Believed Dead. The books in the bottom drawer were resurrected, revised and rewritten, and are now published. Since then she has gone on to write and publish her Kirsty Campbell series of historical mysteries featuring one of Scotland's first policewomen and a new suffragette series with Kirsty and her co-investigator solving mysteries because the police don't want to know. She has also published two non-fiction books Crime Fiction and the Indie Contribution, and the Nuts & Bolts of Self-Publishing. Chris says, "I can't quite believe I have now published ten books. It's a miracle."