Chris Longmuir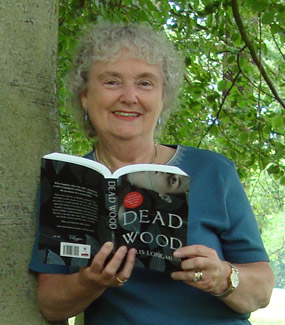 Chris is an award winning novelist. She is best known for her Dundee Crime Series, featuring DS Bill Murphy. Night Watcher, the first book in the series, won the SAW (Scottish Association of Writers) Pitlochry Award, and the sequel, Dead Wood, won the Dundee International Book Prize, as well as the Pitlochry Award. Missing Believed Dead is the third book in the series.
Chris has recently published The Death Game, the first book in a new series. This series is set during and after the First World War, and features Kirsty Campbell, former suffragette and Dundee's first policewoman.
Her crime novels, often described as scary, atmospheric, page turners, are set in Scotland, mainly Dundee, although the novel she is currently working on is set in Gretna. Chris also writes historical sagas, short stories, and historical articles which have been published in America and Britain. She has recently published a non-fiction book - Crime Fiction and the Indie Contribution. She is currently working on a new Kirsty Campbell novel.
Chris lives in the seaside town of Montrose which is 30 miles north of Dundee. She is an Open University graduate with a post-graduate qualification in Social Work, plus a qualification in criminology. She retired early from a social work career in order to concentrate on her writing, but she has also worked in a variety of jobs including - shops, offices, factories, and was even a bus conductress for a time.
Chris is a member of the Society of Authors, the Crime Writers Association (CWA), and the Alliance of Independent Authors (ALLi). She confesses to being a techno-geek who builds computers in her spare time.
If you want to find out more about Chris, check out her biography.